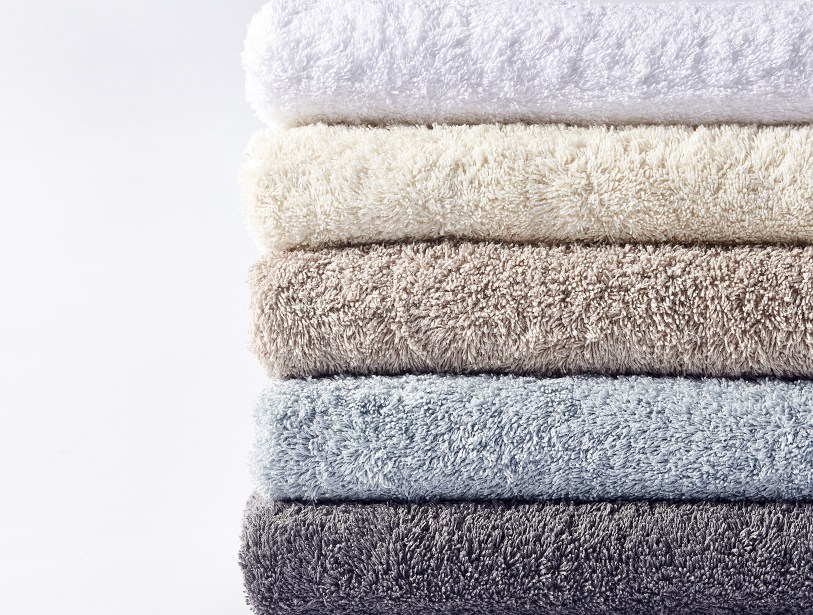 As a hotelier, the comfort of your guests is of the upmost importance. And one item that catches the attention of any guests is the towels. There is a large market for towels out there, how do you decipher which is best to purchase? Hotels4Humanity is here to help.
What should the material be?
Egyptian cotton: Egypt is known for producing the best type of quality material. This type of fiber is long and therefore holds more moisture. This material is good for small bath towels and less for full size bath towels because the extra-long fibers means it will hold more moisture and take longer to dry. The material is incredibly soft, which is always a plus.Good question and perhaps the answer is too simple, cotton. Cotton has shown to be the softest and most absorbent type of material in multiple tests. There are many different ways cotton is woven into the material that makes the soft fluffy towels.
Turkish cotton: a very similar material to the Egyptian cotton, Turkish cotton is also extremely soft and has long fibers to absorb more moisture. Towels woven from this material are thick and lush. It is also more efficient in drying which makes the material more suitable for towels. It also is a very soft material to the touch.
Pima/Supima cotton: this type of material is widely manufactured and distributed in the US and is what most towels are made of. Pima is very comparable to Egyptian cotton for its long cotton fibers and great absorbency quality.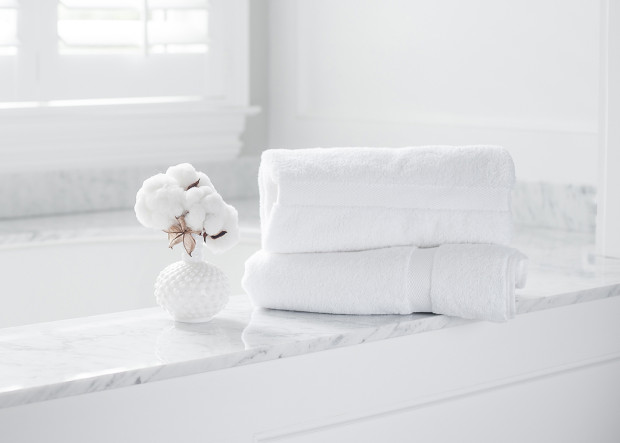 Does it matter how it was made?
It does, the way cotton is constructed to create towels make a difference in the weight and feel of the finished material. Towels that are soft and durable yet absorbent are the best towels.
Combed cotton: as it sounds, this process combs through the cotton fibers and removes the shorter bits. The end result is a fine, sheen type of cotton material that is best for clothing rather than towels.
Ring-spun: Unlike the combed process, the short and long fibers are spun and woven together during the ring spun process. Doing so creates a more durable and soft material which serves better for towels.
Terry cotton: you may have encountered this material when stepping on a plush bath mat. Terry cotton has extra fibers woven in loops to absorb more water and has a bouncier feel.
Does color affect softness?
According to a news article done by the Seattle Times sometime back, white is the perfect color. The logic behind that article is that unlike colored fibers, there is no worry of fading. Colored towels should not be the focal point of a bathroom, the lights, fixtures, wallpaper, etc should all be eye catching and the towels white. If color, decorated towels want to be added then they should not be for use, only display. The article was not wrong, and had several good points. Colored towels are not as long lasting as neutral colors like white, cream and beige. Spots can develop over time and the color can fade. Since the fibers had to be dyed to achieve the color then the fibers have been more processed and therefore have a short life span.
Do not let that discourage you, however, if colors enhance your brand or add a special touch, just be vigilant of the cons!
Hotels4Humanity has many quality towels on our site.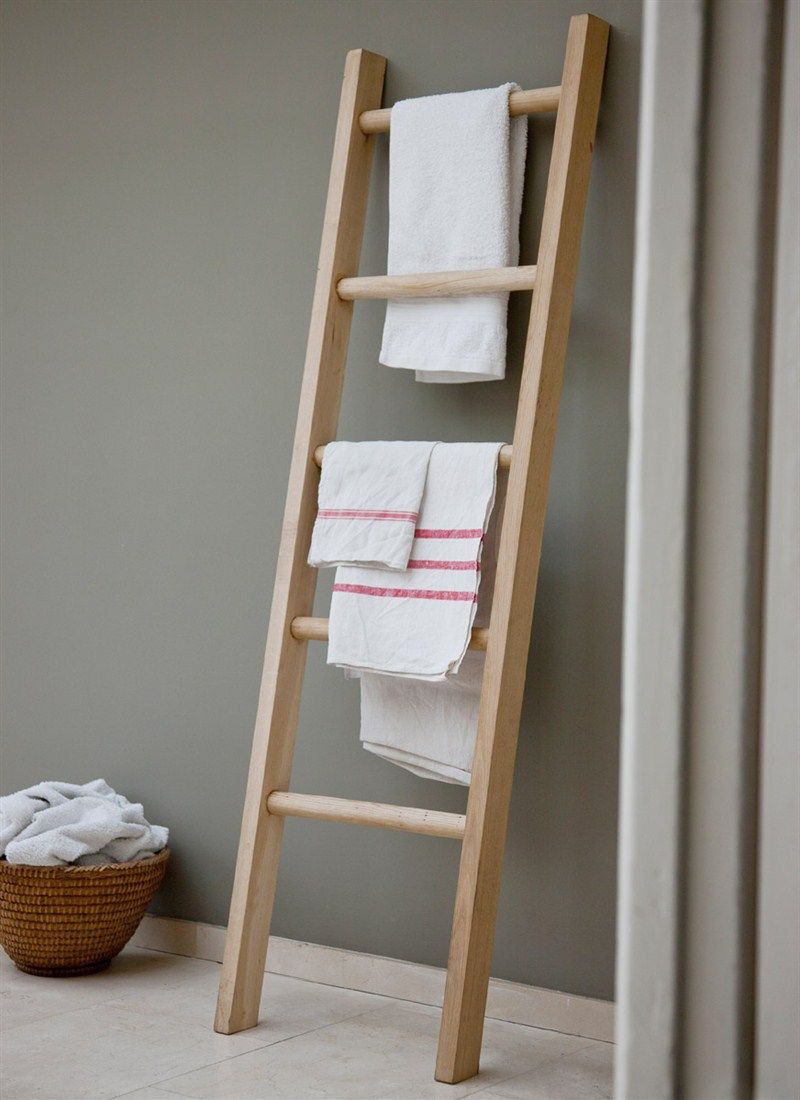 Westpoint is one of our best brands, they have some plush luxury towels that come as a package deal and are a grab as does their branch off Martex with these Brentwood towels. If you are looking for some summer colors to fit the season, these go just perfect. We just had an entire blog on the allure of striped towels, Westpoint offers some of those too that are ideal pool and beach towels.
1888 Mills does not fall far behind with their selection of great towels. This towel, called new horizons is made of 100% ring-spun cotton. And this white and beige towels falls right into what was mentioned above about color. 1888 Mills also carries their own colored towels, with these very beachy colors made of 86% cotton and 14% polyester to make this perfect blend of Terry towels.
So what is the perfect towel?
The perfect towel, in our humble opinion, is made of fine spun cotton such as Egyptian, Turkish, and Supima. Light and neutral colored towels are less processed and will not fade, therefore lasting a good amount of time. Although softness is always important when choosing a towel, its maintenance is equally important. Consider how the cotton is constructed, because thicker, plusher towels may be nice at glance but they will weigh more with moisture and are harder to maintain.
Whatever you choose, keep our site in mind for premium, luxurious towels for all your hotelier needs!