If you look around your hotel's space, what do you see? There must be some nice furniture, vases and décor on tables and hangings on the wall. These are all fine additions, but look even lower to the ground; is there an area rug or a runner down that hall? Does the rug blend well with the wallpaper or the floor it is covering? Is it too wide? Too short?
If you had an interior designer help decorate your inn then perhaps you didn't have to think about it. If you have an eye for decoration, then you're a head of the curb and may not need to continue reading this article. For those that are curious however, read on for tips on how rugs can transform your space.
For practical reasons, rugs are great for keeping the flooring underneath clean from everyday dust and wear and tear. This is especially true for white carpet which looks nice but requires a lot of maintenance. A large surface rug can enhance a white carpet, depending on the color of rug you use, while keeping a great area of it clean. When it comes to an open space such as a lobby or open sitting area, bigger is better in terms of dimension.
1) Use your space as a guideline. A large area can handle a large rug, whether it is a solid color or shaggy shear, it draws the eye to the composition of the room. If you have a hallway, a runner would be appropriate. Depending on the style of your hotel, you can get creative and add a runner down the line of a large room just be sure it goes with the overall look.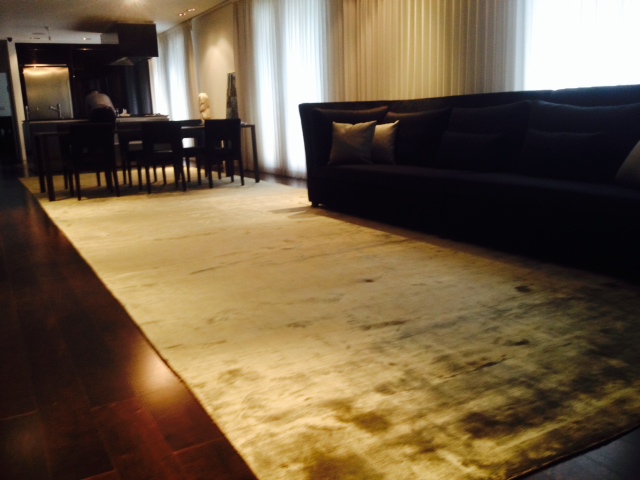 2) Depending on the room, such as the bedroom or dining room, you will want to fit the rug to the furniture. Having a bed over a rug roughly it's same size defeats the purpose of having a rug. If you plan to use a rug in the bedroom, place it about half way under the front of the bed, with the rest displayed out. In your dining area, if there is to be a rug, be sure the table and chairs are on the rug. This helps with sliding of the chairs and is a better look than a piece of carpet sticking out in a certain direction.
3) Shape is important. A rectangle or sphere like rug should complement the angles of the room and the furniture it is under or nearby. Rounder rugs are best near, or under circular tables. Rectangles are better for larger areas to give a crisper look.
4) The flooring underneath also makes a difference in your decision to use a rug. A rug over carpet may seem overdoing it, however contrast of colors and shapes can highlight a room. A piece of furniture is needed to keep the rug from sliding on a carpet surface; this can easily be done with a side table or the edge of a chair or sofa. Using a rug over wood or tile is a more straightforward function; it provides safety and takes up any messes.
5) Maintain your rugs. This should be without saying but rugs should be kept as pristine as the floor it covers. Although it may take care of the white carpet it's covering, it needs to be clean itself. So be sure to shampoo and vacuum often.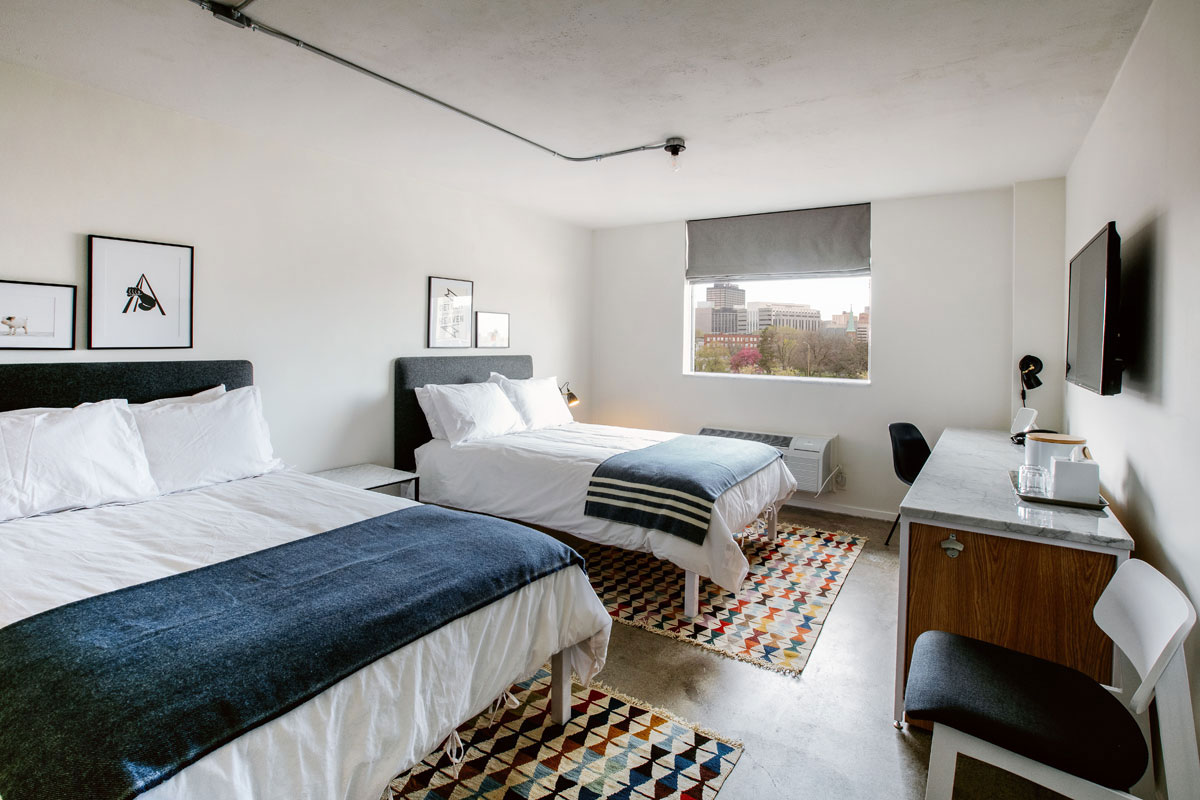 If your establishment lacks some rugs, perhaps it's time to invest in some. This simple addition can transform your space.
Thank you for reading this week's article on Hotels4Humanity, be sure to keep up with our blog for other tips and hints for hoteliers.