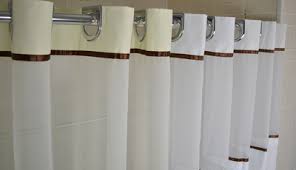 Perhaps the most underrated piece of equipment is the shower curtain. A shower curtain can easily make or break the appurtenance of your bathroom. Much like the curtains hanging in the rooms or lobby, it dresses up a room and sets a tone. Hotels4Humanity carries a great selection of shower curtains to choose one, including the brand Kartri.
Kartri Sales Company has been in the business for a while, since 1975 in fact. It was established by a couple, Michael and Josephine Goskowski in Pennsylvania and the business quickly flourished to become a family empire. Their two daughters, Karen and Tricia, whom the company was named after took up their parent's mantel. To this day, Katri is known all over the world for their products. They specialize in selling to the hospitality sector worldwide but their products can also be found by average consumers on popular sites such as Amazon. This company is the expert when it comes to shower curtains but their company extends beyond that and also offer accessories, bathrobes, bath slippers, top of the bed products and custom accessories to order.
There's a reason Kartri's shower curtains has reached the success it has. Hotels4Humanity boasts several styles and colors of the brand. Perhaps an all-time favorite is the extra heavy-duty 10 gauge vinyl Sure Check Shower Curtains. The colors are incredibly vibrant and can make any bathroom pop! From the tranquil color of blush to the harder edge color of smoke and black, these curtains accomplish style and utility. They are also flame resistant and self-extinguishable (for if the worst were to happen) as well as "stain resistant, anti-static, odor resistant, antimicrobial, and economical shower curtains." Do we need to say more?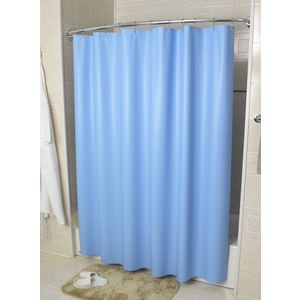 If solid, bold colors are more of your liking then check out the Dobbie, polyester shower curtain with sewn eyelets. As best described, "All fabric shower curtains are constructed with a reinforced triple folded heading, one and three-eighths inches in width, reinforced with a strip of no tear buckram, with one-half inch sewn eyelets. Side hems are one-inch width double fold. Bottom hems are reversed so as not to hinder the flow-off of soap and water." This product can also be made to order.
Elegance meets chic in the Vision Check Sheer shower curtain. The look is incredibly modern and is made of 100% polyester sheer checkered squares and embedded with a water repellent coating. This type of curtain complements a wide range of bathroom styles and could be the perfect touch for your inn's bathrooms.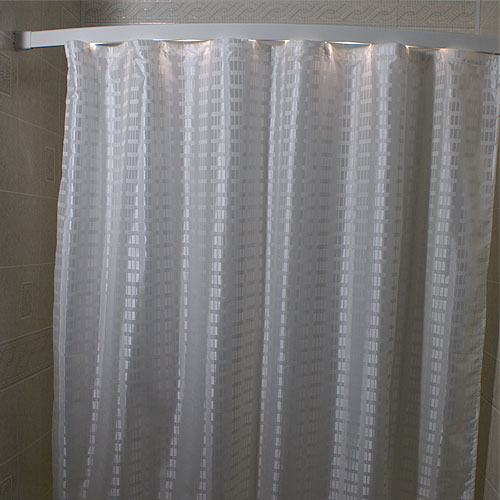 Another dear favorite is the 6 Gauge Vintaff vinyl shower curtain with metal grommets. The colors are refreshing and perfect for spring and summer. The grommets are rust proof and no stich or perforation is seen on the curtain. Our favorite is the popping green color!
If you want some texture to your curtain the Marquise polyester shower curtain has exactly that. Made out of 100% polyester 150 denier diamond pattern and with water repellent coating, it comes in cream white and beautiful beige.
This is only sliver of the products Kartri has on Hotels4Humanity, be sure to visit the entire line up. And if you are interested in their products as a whole, their official website can be found here.
Thank you for reading this week's edition of Hotels4Humanity blog and be sure to check out our other posts for tips and tricks for hoteliers.