If you happened to have browsed the Hotels4Humanity website as of late, you would have noticed one of our banners displaying the beautiful towels from 1888 Mills. In this edition of Product Spotlight, we highlight an international company that makes its luxury products here in the United States, 1888 Mills.
Branding themselves as "Weaving a Better World", 1888 Mills started with humble beginnings nearly 40 years ago by Mr. Abdul Yaqub. Initially the textile business was to provide affordable quality fabrics to the medical industry. With an eye for expansion, Mr. Yaqub merged with Eastern Imports in 1987. Together they were to form what is now known as 1888 Mills LLC based in the United States. Now appealing to a global market, they offer quality linens for the commercial and home industry.
1888 Mills leads with a conscious business policy that keeps in mind people and the planet in regards to how they conduct business. As they state, they have a "triple bottom line approach to measure our success: People, Planet and Prosperity." Their packaging has a 50% reduction of "PVC, polyethylene and other harmful chemicals."
As for their products, 1888 Mills is the leader in hospitality industry with affordable goods that suit a hotelier or a homeowner. Take for instance their top of the line towels. Hotels4Humanity reduces the price for a package deal on their cotton towels. Customers can select from various sizes and three premium colors. Match your hotel's colors with these various solids and stripes from 1880 Mills.
If you a hotelier with a busy kitchen, 1888 Mills is one of the few brands we carry that also has a line of durable kitchen linens. To save you cost, our site has a complete package of pot holders and small towels suitable for the kitchen.
As mentioned at the beginning of this post, the banner of 1888 Mills at the front of our site is displaying the fibertone linens. What exactly is fibertone? The patent technology from 1888 Mills is ring spun, 86% cotton and 14% polyester. Color will not fade, the method of which it is spun holds up to harsh chemicals and sunlight. Even more impressive colors will not bleed, in fact they will not even transfer when it contact with other surfaces despite the rich color. The fibertone will always be the same, from item to item, laundry batch after laundry batch and for several years. And of course the material is still soft and absorbent since it is made with a blend of cotton and polyester. See and feel the magic for yourself by purchasing these towels for your guests. Summer is quickly approaching; decorate your poolside furniture with these colorful fibertone towels of beach like texture or these beautiful solids. To top it off, enjoy those same beach colors on Terry bath linens with the same fibertone material.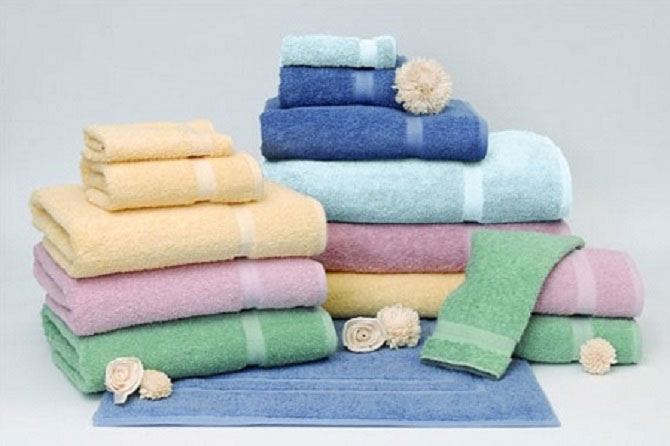 For your bedding, 1888 Mills has you covered with luxurious duvet covers made of 100% supima cotton yarns. This duvet in particular has a 350 thread count and is a flapless European Duvet. Or perhaps you prefer a duvet that has a more modern look such as this soft pima cotton blend duvet that has an easy duvet insertion. There is even a color coordinated label for easy size identification and this duvet has thin stripes to add a touch of extravagance.
There are plenty of sheets from 1888 Mills from 350 thread count and upwards. Most of their sheets are available in white and cream colored. The Pure T-350 sports a lovely diamond shape design. For a more light fitted sheet for those summer months, the Dependability T-180 would work perfectly. It has a 180 count single pick percale weave and is incredibly durable against stains and several washes. And of course what would a bed do without comfortable pillows with fluffy pillow cases? 1888 Mills has the same material made for the T-180 sheets as it does for pillow cases to create a cohesive look and feel. In addition the pillow shams made from soft Pima cotton blend are just as durable and long lasing and the fabric is singed during the manufacturing process to give an even, smooth surface while reducing piling.
The abundance of choices and textiles to choose from 1888 Mills can be overwhelming! Hotels4Humanity's website has easy filter options to help narrow down your search. What you can be sure of is that no matter what item you purchase from this outstanding company, you will be getting your money's worth.
Be sure to check out other tips and hints for hoteliers and home owners on the Hotels4Humanity blog site. Thank you for reading this week's edition of Product Spotlight.