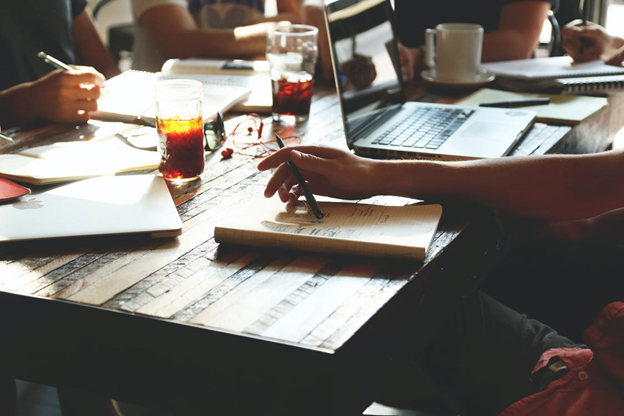 A hotel room should contain the top quality hotel bedding and bathroom supplies. Guest rooms should be fitted with quality outdoor furniture and room supplies. High-quality hotel amenities and customer services go a long way in creating repeat clients.
In the hospitality industry, companies need to focus on enhanced customer satisfaction. This can be achieved by fitting rooms with the best bedding and bath supplies.
In this blog post, we will share some tips on how you can negotiate to get the best rates on hotel bedding and housekeeping supplies.
1. Form Strategic Relationship
Another important tip to get a discount on hotel supplies is to form a strategic relationship with suppliers. This requires identifying suppliers who meet on common grounds. It's important to create a win-win solution that will benefit both partners.
Consider whether the interests align between the partners. If the primary aim is to cut costs, make sure that the supplier is willing to offer discounts.
On the other hand, if the main aim is to provide high-quality customer experience, you should select a supplier that offers the best quality products. In this situation, you have to sacrifice the rate slightly to get the best products.
2. Find Out the Actual Costs
Before making an order from a wholesale supplier that offers discounts, you need to find out the actual price of the product and then make an order.
Research the actual price of the product quoted by other suppliers. This will give you an exact idea about how much you will save when buying from a supplier. It will also allow you to know how much you can negotiate to further reduce the quoted rates.
3. Purchase in Bulk Quantities
The foremost tip to save on hotel supplies is to buy in bulk quantities. You can get great savings on hotel items such as bedding, body lotion, and others at wholesale pricing.
Most suppliers offer discounts on hotel supplies when buying in bulk quantities. You can save a lot of costs on hotel supplies in this way.
Some wholesale vendors deal with a single type of products, while others offer a wide variety of products to customers. Consider buying from a wholesale trader that offers a large selection of products.
4. Leverage with Deposits
To get the best rates on hotel supplies, you should be willing to make higher deposits. Consider making 40 to 80 percent deposit at the time of order. The higher the deposit, the more wiggle room you will have when it comes to negotiating for a discount.
Suppliers are mostly concerned about being paid. You will have better leverage during negotiation if you ease their concern regarding payment.
5. Focus on Value for Money
When it comes to negotiating with the supplier, you should always focus on value for money. You need to focus equally on quality and costs.
Are you getting the best value for a given price? Does the extra cost on a slightly improved product justify extra costs? Will the customers appreciate the features of a product? The answer to these questions will let you know whether you should buy from a specific supplier.
6. Products Availability
Hospitality products can get damaged anytime. The staff may ruin a product when cleaning or the guests may ruin a hospitality supply due to inappropriate use.
As a hotel manager, you should make sure to order more than required. This is important as it will save you on costs when having to replace a single piece of item in the guest room.
Buying a single piece costs more as compared to when buying in bulk at wholesale prices. So, when you order extra, you will save costs and also embarrassment since customers don't appreciate shabby hotel supplies.
7. Buy Online
If you buy hotel hospitality supplies from physical stores, you need to switch to buying online now.
Buying online will save you a lot of costs as compared to buying from a brick and mortar store. This is the best option to get discounted costs on hospitality products.
Online sellers incur less operational costs as compared to physical stores. As a result, they are able to offer greater discounts on products.
Buying hospitality supplies online is easier as well. There is no need to visit the store to order goods. Just select products, make payments, and the products will be shipped to the hotel's address.
Summing it All Up
To get the best hospitality supply at the right price, hotels motels should negotiate with the hotel supplies suppliers.
Forming a strategic partnership with the hospitality supplier will help in getting discounts. A supplier will be more likely to offer discounts to loyal customers.
You should research about the actual costs of hospitality products. This will help you to know whether the discounted price offered by the supplier will really result in a saving for you. Moreover, you should always purchase in bulk quantities to get discounts.
Wholesale hospitality suppliers will always give you a better deal as compared to buying from a retail supplier. In addition, you should be willing to make higher deposits if you want to get the best discounts on hospitality products.
Products availability should be your prime concern when buying products. You will save money in the long run if you buy extra than required when ordering products.
Lastly, you should always buy hospitality supplies online. Buying online in bulk quantities will get you maximum savings on bedding and bathroom supplies. It will also be more convenient for your staff to make an order online as compared to buying from an online store.
Hotels for Humanity provides hotel motel supplies at wholesale rates. You can get great discounts on hotel supplies. Order today from our online hotel supplies outlet to get the best rate at wholesale hotel supplies.