Feather Pillows – Softness, Firmness and Versatility
There is no question that Pacific Coast is the most famous manufacturer of down and feather pillows. The company has been in business for more than 130 years and is recognized as the leading brand in the US market.
The reason behind Pacific Coast's success is that they consistently provide their loyal customers with the best down and feather pillows. Pacific Coast offers a '30 nights comfort guarantee' with a 5-year warranty to ensure their customers don't face any inconvenience with the items they purchase.
These pillows allow you to have a good night's sleep. Also, the products help people sleep comfortably and for a longer period of time compared to other pillow brands.
In light of this, mentioned below are the features you can enjoy:
Better Support
Pacific Coast pillows will give you a peaceful night's sleep so you wake up rested and fresh. These pillows offer three levels of firmness: soft, medium and firm. You can choose the firmness as per your needs.
Firm pillows are the best choice for people who require extra neck and back support as well as for side sleepers. You should opt for a medium pillow if you tend to change positions during sleep, while the soft pillow is suitable if you sleep on your tummy.
Allergy Free
Pacific Coast is renowned globally for its Hypercleaning process. The process involves washing the down and feathers eight times before inserting them inside the 100% Barrier Weave fabric. This process ensures there are no dust particles or allergens in the down and feathers and the final product.
The Barrier Weave fabric used as the outer layer of pillow ensures that the down and feathers stays inside the pillow right where it belongs.
Versatility
As you know, Pacific Coast offers a variety of types of pillows so you always have plenty of options to choose from. You can opt for a feather pillow or an all down pillow. Alternatively, you can opt for a combination of the two.
Pacific Coast offers a vast variety of pillows, from hypoallergenic pillows to hotel pillows to body pillows. Select the right one for your needs and you will get restful sleep every night.
Durability
Pacific Coast produces high-end bedding and their pillow range is a proof of that. The pillows that Pacific Coast offers are filled with high quality downs and feathers that last and stay fluffy for longer.
Hotel Pillows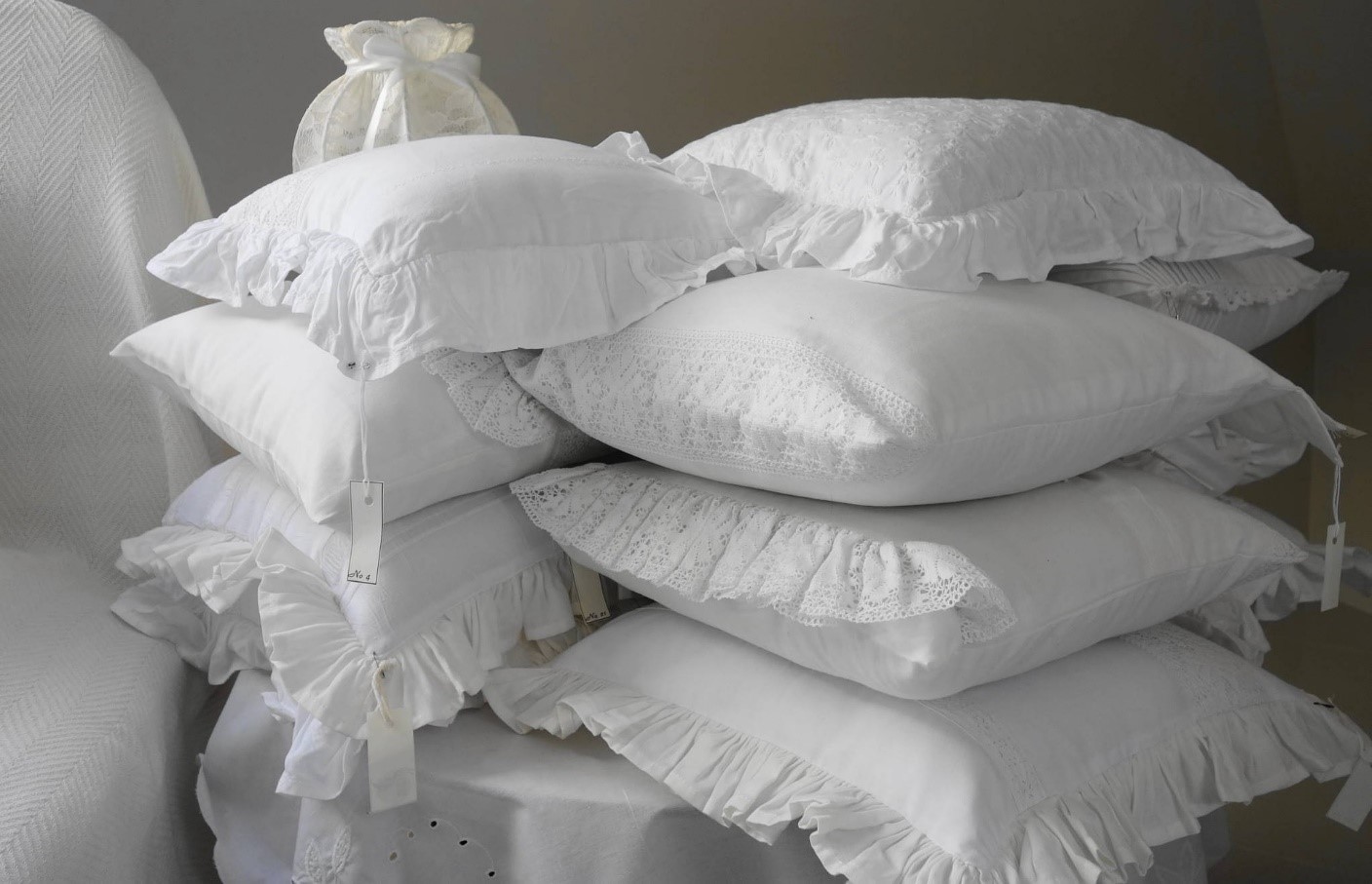 Pacific Coast's bedding collection is incomplete without mentioning their amazing and most durable hotel pillows range.
The two most popular hotel pillows from their hotel pillow range are:
1.Touch of Down Pillow
This is a specially designed pillow. Simply put, it is basically a pillow-in-a-pillow design. It is durable and is perfect for head and neck support. It relaxes your muscle pain caused by long flights. That's why hotels and other hospitality businesses across the US opt for this product.
2.Hotel Symmetry Pillow
This pillow is a blend of 50/50 hyperclean down and supportive, resilient feathers which makes it one of a kind. It is designed to provide comfort in any sleeping position. Hence, this is the biggest reason hotels around the world use this pillow.