To find a list of all the 1888 mills towels click here. 1888 mills towels come in different cotton quality, thickness, textures, colors and weaves. 1888 Mills is an industry leader in home and commercial textile manufacturing; that produces some of the most elegant textiles in the world. They drive innovation in the global marketplace by promoting and executing environmental initiatives as world Stewarts 1888 mills are committed to ecological & poverty improvement. The company designs and produces quality bath sheets, hand towels, pool towels, Magnificent bath towels, bath mats, and other textile products.
Why Buy 1888 Mills Hotel Bathroom and Pool Towels and Sheets?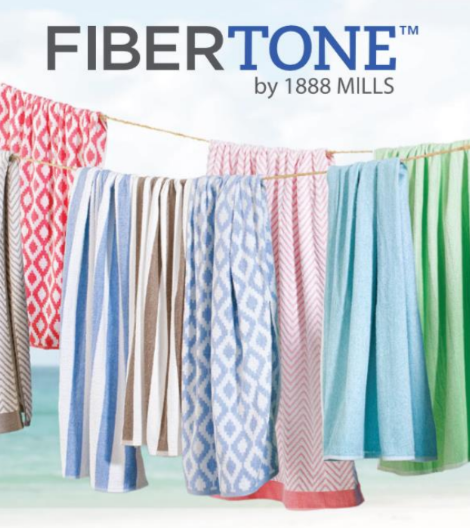 1888 Mills exceeds customer satisfaction in a variety of capacities. To name a few, they have won the Wal-Mart USA Manufacturing Award of Excellence, AHR Outstanding Supplier Partner of the Year, and the coveted Marriott International Diversity and Inclusion Award multiple times. Winning awards isn't the only thing 1888 Mills can do, aligned with its Brand purpose of weaving a better world. 1888 Mills fosters a framework for environmental and social sustainability that impacts the world. The communities they serve represents 15,000 associates, which all help influence education, technology, health care, and job creation.
1888 Mills Triple Bottom Line measures the success of People, Planet, and Prosperity. They improve these processes through Lean Six Sigma, Waste Management, and an Environmental Management Policy. 1888 Mills uses a multifaceted approach to enhance its triple bottom line by offering product lines that promote energy savings and environmental and social responsibility. The packaging concept of 1888 Mills reduces the use of PVC, polyethylene, and other harmful chemicals by 50%.
History of 1888 Mills in Griffins GA of the United States
1888 Mills is one of the oldest American textile manufacturing companies established in Griffin, Georgia, in 1888. The textile company has represented the growth and innovation of American textile products for the past 129 years.
Cotton is grown in a southern part of the USA, which is considered the crown jewel of the cotton belt. American farmers carefully cultivate the plant so that only the finest quality cotton gets harvested.

1888 Mills products represent an amalgamation of craft and pride handed down from one generation to the next; every towel represents perfect craftsmanship. When you buy American sheets, you are not only purchasing the best quality textile products but also supporting more than 200 workers who bring the best of craftsmanship in textile products as well as the farmers who harvest and grow the cotton.
1888 Mills Fibertone towels are best for the pools. The terry gets produced using patented technology with improved colors that don't bleed or fade. The towels can stand up to the sunlight and harsh pool chemicals without damage.
1888 Mills Durability Collection Bath Mat
1888 Mills Durability Collection offers an excellent bath mat that is an affordably priced product that is ideal for hotels and hospitals. The bath mat boasts of superior style and durability. The 86% cotton and 14% polyester blend gives it extra softness and absorbency. You can rest assured that the bath mat can last long even after heavy use. The mat has a stylish single frame border and weighs just 7 lbs per dozen.Shop Here
1888 Mills Lotus "Egyptian cotton"
Bath Towels Premium Egyptian combed cotton yarns are lavishly soft to the touch. The towels offer super absorbency and can take more water as compared to other types of cotton. And yet they are still prized for both durability and absorbency. With an elegant border and coordinating end hem guests will love the look and extra softness, the Lotus bath towel provides. The Lotus is available in a white and made in the USA. Shop Here
.
1888 Mills Aura Spa Towel
The bath sheets create a blissfully relaxing experience, whether enjoying the steam room or sauna, a massage or treatment. You can accentuate the decor with a variety of styles and designs of towels. The combed cotton fibers are expertly chosen and available in different hem patterns. You can select a textured design that best meets the needs. Shop Here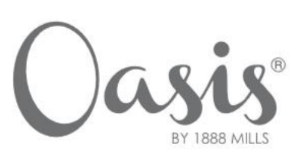 1888 Mills Oasis Towels
1888 Mills Oasis towels have an exceptionally elegant feel. The towels are woven with 100% ring spun cotton loops. This gives the towel extra strength and durability. The two-ply combed cotton loops provide an upscale look to the towel. The towel can be the perfect addition to a hotel bathroom. Shop Here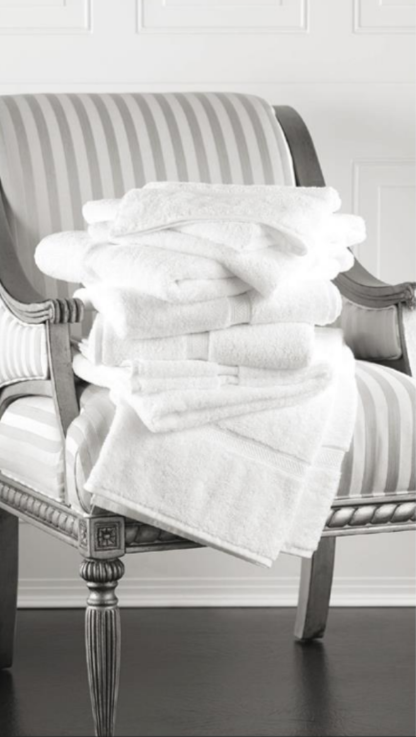 Magnificence by 1888 Mills
Magnificence by 1888 Mills has been designed especially for upscale hotels. The product is made of 100 percent Pima cotton.
Towels made of Pima cotton are of premium quality. They have an extra soft feel to them. Guests will like the plush soft feel of the towel. The towels are crafted with perfect quality. They are long lasting providing great value for money. Shop Here
Endura Weave Towels
Endura Weave Towels are also perfect for commercial institutions. They are ideal for retail and hospitality sector. The towel is made with an innovative process. The result is a perfectly soft towel that is great for high-end hotels.
The towels are made with the finest quality cotton. The yarns are woven expertly to give a dense appearance to the towel. They are a great addition to any upscale hotel bathroom.
Pure by 1888 Mills: Supima Cotton Towels
1888 Supima Cotton Towels are incredibly cosy. The towels are long lasting and sturdy. The American grown Supima cotton is thick and dense. The towels have amazing absorbency.
The wonderful towels are cosy and indulgent. Guests will love the high-quality towels due to extra softness.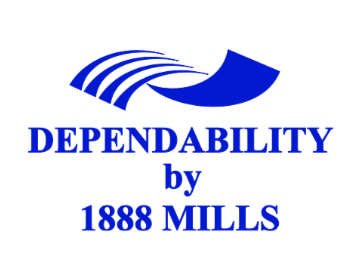 Dependability by 1888 Mills
Another premium quality towel. The towels are soft with vibrant colours. The towels are made with 85 percent cotton and 14 percent polyester mix. This gives extra durability to the towels.
1888 Mills Organic Towels
1888 Mills Organic Towels are known for high softness. The luxury bath towel is made of two-ply combed cotton. This results in extra durability and softness.
Hotels for Humanity is a reliable name when it comes to quality bath towels. You can find a wide range of hotel used products supplies in the US. We offer different 1888 mills products at affordable prices. All our towels and mats are made of best quality material. They are perfect for upscale hotels and restaurants.