Abstaining from addiction is a battle that, to most, often seems insurmountable. Once somebody has accepted that they have an addiction, and are serious about sobriety, they must find substantial, fulfilling activities to replace time spent in the throes of substance abuse. These activities must not only work to keep you busy, they must result in a genuine sense of satisfaction which will take one's mind off of the void left by drugs and/or alcohol.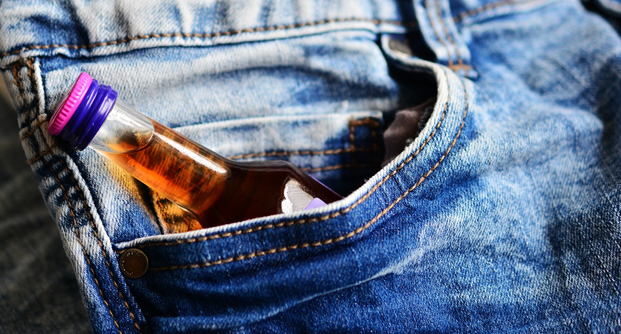 (Photo via Pixabay)
One way that many find perspective, look inwards, and heal on their sober journey is to travel. Seeing new sights, experiencing new cultures, and visiting towns, cities, and countries which afford some level of guilt-free anonymity are just a few of the reasons why travel is conducive to recovery.
Maintaining a Sober Vacation
When planning to travel while in recovery, considerations about where to go should be primarily formed around the necessity that you remain sober while on your trip. There are several travel agencies and institutions, such as Sober Vacations International, which cater to those hoping to avoid alcohol, with trips ranging from a Greek Isles Cruise to a Sober Safari.
When traveling while in recovery, it is recommended that you not do so alone. The presence of a friend or family member who shares your motivation to stay on the right track will help keep you honest, and the company will make your trip less daunting and likely more enjoyable. Even if you have a friend or family member alongside you, having your sponsor's contact info at the ready or even tracking down sober meetings in the area which you are traveling to are wise safety blankets to maintain. Once you have laid the plans for a sober vacation, it is time to reap the many benefits which come with traveling while in recovery.
Keep in mind that travel is not synonymous with expensive, as there are several budget-friendly ways to travel. Use travel rewards cards, book flights during the low season, and choose a destination where the dollar is worth more. Keep in mind that you can experience the luxury of a 5-star hotel without the high price as long as you are open to various accommodations such as an Airbnb or a boutique hotel. Bring the luxury with you by purchasing items, such as towels, linens, and those wonderful white robes, from a hospitality supplier.
Travel as a Means to Mental Wellness
There is good reason why many choose to travel out of state for their initial rehabilitation. The distance from guilt-inducing memories, old addiction hotspots, and the benefits to mental health which traveling provides are just a few. For similar reasons, traveling after you have completed a program and are working to maintain sobriety is also highly beneficial.
The health benefits of traveling are well-documented. One study found that happiness is enhanced from the mere anticipation of travel, and the process of embarking on a new journey has further benefits. The Chopra Center details the stress relief, mental clarity, enhanced creativity, and formation of new perspectives which travelers often experience.
In the context of sobriety and recovery, these benefits are invaluable. The mental stagnation which often causes addictive behavior to manifest can be largely avoided by traveling. People facing sobriety need to heal, look within themselves, and form new habits which will be conducive to a sober life. Healing comes first, however, and the shift in perspective will allow for the introspection which is needed to heal long-term wounds and scars that often cause addiction in the first place.
Lastly, travel has been found to increase connectedness with others. Because addiction is often a solitary activity, this interaction can be critical in furthering natural feelings of wellbeing which are likely to help stave off cravings. The mental health benefits of traveling, in turn, will help to avoid the addictive behaviors which diminish one's physical health.
Conclusion
Traveling is undeniably positive for those in recovery, if it is done responsibly. Connecting with a sober travel agency is the first step in attaining the benefits which travel can provide. A companion to accompany you on the excursion, watch your back, and make things a bit more interesting is preferred, while systems for emergency sobriety contacts should also be put in place. If you take these steps to insulate yourself from trouble, the mental health benefits of traveling can help you take further steps toward long-term wellness and sobriety.